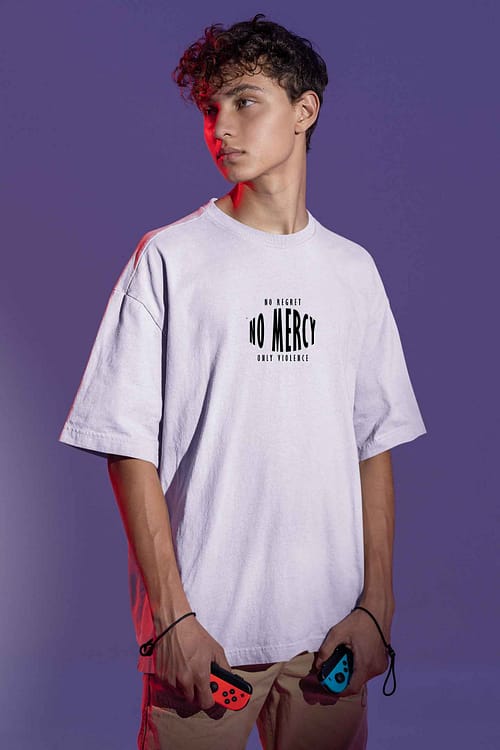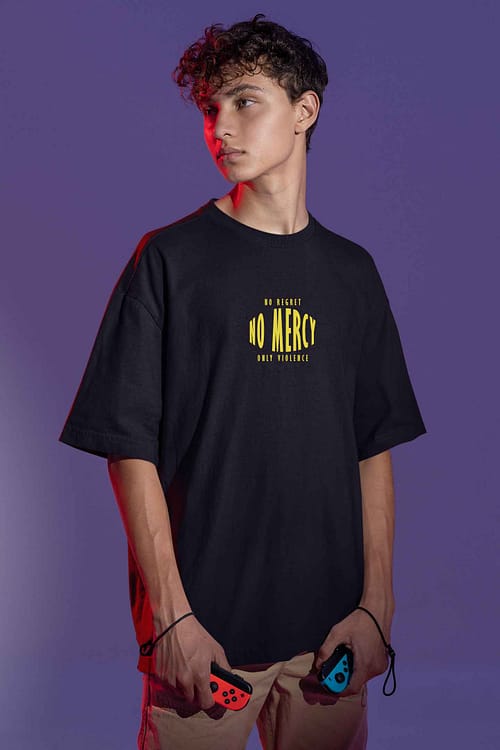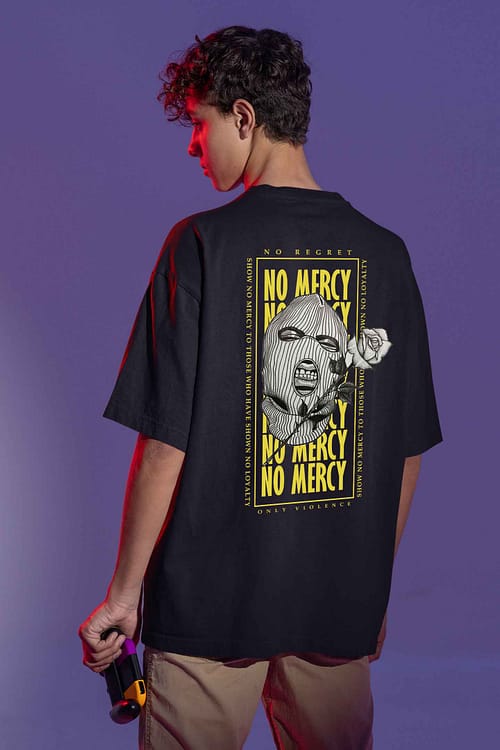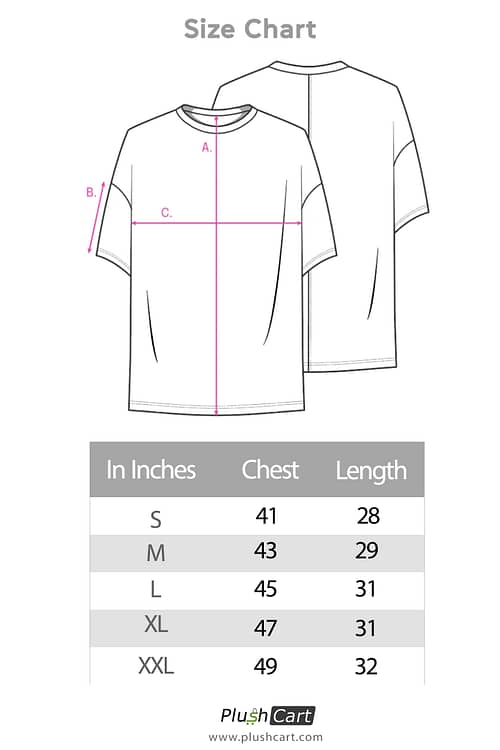 No Mercy Oversized T-shirt
₹699.00 – ₹749.00
The Plush Cart No Mercy Oversized T-shirt is the perfect addition to any streetwear collection. With its bold design and stylish appeal, this tee is sure to make a statement wherever you go. Crafted from high-quality materials, this t-shirt is both comfortable and durable, making it ideal for everyday wear. Its unique gangster-inspired graphic adds an edgy touch to any outfit, making it a standout piece that will turn heads. Whether you're hitting the streets or just hanging out with friends, the No Mercy T-shirt is the perfect choice for those who want to express their individual style. Don't wait any longer to add this must-have tee to your wardrobe!
Looking for a stylish and comfortable No Mercy Oversized T-shirt to add to your wardrobe? Look no further! Our high-quality T-shirt features a bold and eye-catching design that is sure to make you stand out from the crowd. The oversized fit is perfect for those who prefer a more relaxed and casual look, while the soft and durable materials ensure maximum comfort.
This No Mercy Oversized T-shirt is perfect for a variety of occasions, from running errands to hanging out with friends. The graphic on the front adds a touch of edge and attitude to your outfit, while the comfortable fit ensures you'll feel great all day long.